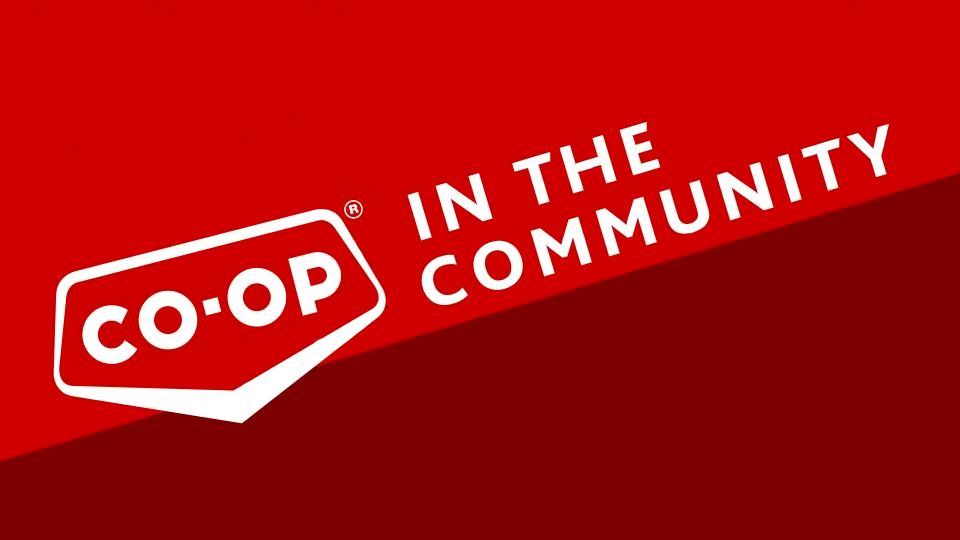 Community Investment
May 16, 2022
Legacy Co-op is proud to serve, grow and invest in our community. That's why we return our profits to local members and support the causes that matter to you.
Please read the following guidelines prior to filling out your online application to ensure you are eligible.
The following guidelines have been implemented by Legacy Co-operative.
Large annual donations will be considered by the Board of Directors at their annual planning meeting. Large requests received after that meeting will be considered by the Member and Community Engagement Committee at the next regular meeting.
Donations will be made in conjunction with fundraising events, whenever possible, to raise awareness of the Co-op's participation.
Third party fundraising requests will be declined.
Contributions in-kind, including gift certificates, will be made in lieu of cash whenever possible.
Co-op signs, banners, posters, table toppers, or pamphlets will be displayed at sponsored events whenever possible.
Religious organizations with the exception of secular activities open to those of all faiths, such as operating a shelter, or a group program will be declined.
Requests by, or for individuals, political organizations, advocacy groups, conventions, and conferences, will be declined.
Capital projects will not be funded through the donations program. For capital projects consideration may be given through the Community Fund Program.
General operating expense fundraising will not be funded through the donations program.
Telephone solicitations will be declined.
Requests from outside Legacy Co-operative's trading area, including communities served by another co-operative, will be declined.
Requests must be recorded on a Donation Request Form (online) and submitted to the Marketing Manager for approval. No commitment will be made at the department level. A minimum approval period of two weeks will be required.
If you're making a difference in our community through a non-profit, charitable organization or community group, we welcome your application to one of our local community support programs:



Donations & Event Fundraising
Legacy Co-operative Association Limited will support community events and groups, charitable organizations and other worthy causes to the best of its ability. This application is for monetary and product donations for events, teams and charitable organizations.
Are you building a playground, community site or working on a large scale project with capital funding requirements $5,000 and over? — Please fill out the Community Fund Application.
Are you a business, corporation or event looking for paid corporate sponsorship? Please submit the Sponsorship Application!
Community Fund

—

Capital Funding Requests $5,000 & Over

At Legacy Co-op, we are pleased to contribute positively to the communities in which we do business through our Community Fund Program. This pool of funds has been established in an effort to assist our communities with projects of a substantial nature that is in the best interest of Legacy Co-op to support. This program is not intended to interfere with our regular Member Relations program that is administered by management and communicated to the Board of Directors. For events, donations and non-capital funding please use the Donations & Event Request above.
Many requests may be received throughout the year and we wish to deal with each fairly and equitably, and the following guidelines have been developed.

Requests for donations over $5,000 will be presented to the monthly meeting of the Member and Community Engagement Committee as a "Request for Funds" under the "Community Fund Program".
Requests for support are evaluated based on the following:
Community Impact:

Will the project have a positive impact on the communities in which we do business?
How extensive is the potential impact on the community?
What sector of the community is served?
Will support result in enhancing the image of Legacy Co-op with the public?

Initiative Demonstrated:

Does the organization have a fundraising plan that includes more than the Co-op? Has it been implemented?

Longevity:

Is the organization established in the community? Does it have a good reputation?
Will the funds be used to create something that is long lasting? (i.e physical building, ongoing program)
The Community Fund budget will be determined based on the net earnings of the Co-operative and will be passed annually by a special resolution: "To approve the fiscal 20XX Community Fund at 1.0% of the Co-op's fiscal 20XX net income before income tax for a total of $XX,XXX.
Corporate Sponsorships
Legacy Co-op sponsors organizations, businesses and events across the Parkland, generally with local or provincial audiences. Sponsorships include monetary or product contributions in exchange for levels of advertising fulfillment, naming rights, and promotion on a large scale. To submit a request, please complete the Sponsorship Request Form. Sponsorship requests must be submitted at least three months in advance of the event(s) to ensure adequate time for consideration, advertising, collateral, and fulfillment.
Submit your Sponsorship Request
Helping Hearts Charitable Partnership
New in 2023 — Legacy Co-op will partner with Charitable organizations to sell Helping Hearts at the Food Store and Gas Bar Checkouts. All proceeds from the sale of Helping Hearts will go to the Charity Partner. Limited partnerships are available, must be a registered charity.
Application Coming Soon
Community BBQ's: Returning in 2024
Legacy Co-op offers the opportunity to fundraise by selling hot dogs using our custom BBQ set up and prime location. Fundraising BBQ's operate on Fridays of designated summer months each year, in Yorkton and Churchbridge. To book a Fundraising Community BBQ please complete the form provided, and Legacy Co-op will follow up with your application status.
Legacy Co-op will provide access to our membership and customers, a table, professional BBQ, propane, ice, utensils, hot dogs, buns, condiments, canned soda, water, our retail space and support of our customer service team. Approved groups are provided with the BBQ items, Co-op products, (no outside food is allowed). Non-profits can only book 1 fundraiser per season to allow other groups to have access to BBQ dates.

Local non-profit organizations only.
Third party fundraising requests will be declined

Signage is required to clearly communicate by donation and explain where proceeds will go.
Organizations must supply volunteers to barbecue and serve.
Applications must be received in advance.
Fuel Good Day

—

2024 Application Available in May!
Fuel Good Day is September 19, 2023.
On Fuel Good Day, a minimum of five cents per litre at all participating Legacy Co-op locations will be donated to registered charity(ies) or non-profit organization(s) of our choice. Register your charity or fundraising organization for consideration.
*Applications close on June 1, 2024. Only chosen charities will be contacted.
More information and requirements

Legacy Co-op, like other community-minded businesses, receives numerous requests for donations and fundraising opportunities. Please allow a minimum of 2 weeks to review your requests and respond.
We work hard to assist in as many community organizations as possible, however due to the high volume of requests received, not all worthwhile proposals will be approved. Such a response does not reflect upon the value of your organization and the valuable service you provide.
Please note that your group's purpose should align with our Co-op's values of excellence, respect and integrity. It is preferred that someone in your group holds a Legacy Co-op membership to participate in these programs.

Discover more: