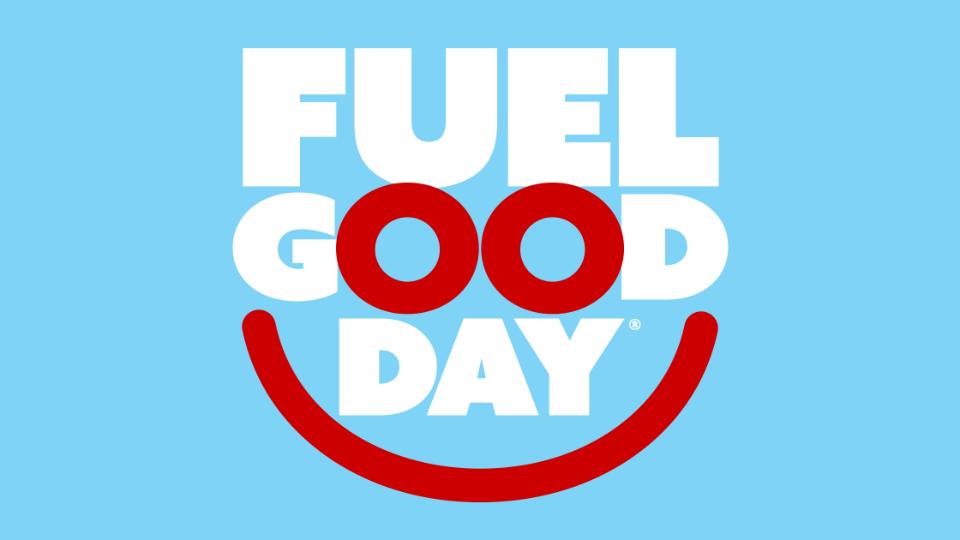 Fuel Good Day
September 1, 2023
Legacy Co-op is Ready to Shatter Fuel Good Day Sales with Your Help!
When you fill up your tank on September 19 at Yorkton Palliser Way, Yorkton West Broadway, Kamsack, Churchbridge and Theodore locations Legacy Co-op donates 10 cents per litre of fuel sold to local community groups.
We're excited to pair with four great community organizations that provide safety services, youth programs and find forever homes for animals in need.
This year's Fuel Good Day Partners are:
Yorkton SPCA:The funds raised from Fuel Good Day will be used for vet care to ensure families have happy, healthy pets upon adoption.
Rebel Cat Rescue: The funds Rebel Cat Rescue receive from Fuel Good Day go towards veterinary care like pet vaccines, teeth cleanings and spay or neutering.
103 Margaree Navy League Yorkton: They will use funds raised for programs with children ages 9 -12 designed to provide youth skills in respect, self-discipline & citizenship.
Churchbridge Fire Rescue: This organization has 20 active volunteer members. The funds from Fuel Good Day will go to new equipment and keeping the towns of Churchbridge, Bredenbury, and the RMs of Langenburg and Churchbridge safe.

September 19 is fun for the whole family with the Legacy Co-op Kids Club, sweet treats and barbeques by the community recipients with proceeds supporting the Fuel Good Day Partners. You can support our wonderful 2023 organizations who contribute so much to our communities by Fueling Good!

Make a contribution between September 12 – 19 at Legacy Co-op C-Stores in Yorkton and Kamsack with the Helping Hearts Program. Helping Hearts are available for purchase for $2, $5 or $10 with all proceeds donated to the Yorkton SPCA and Rebel Cat Rescue.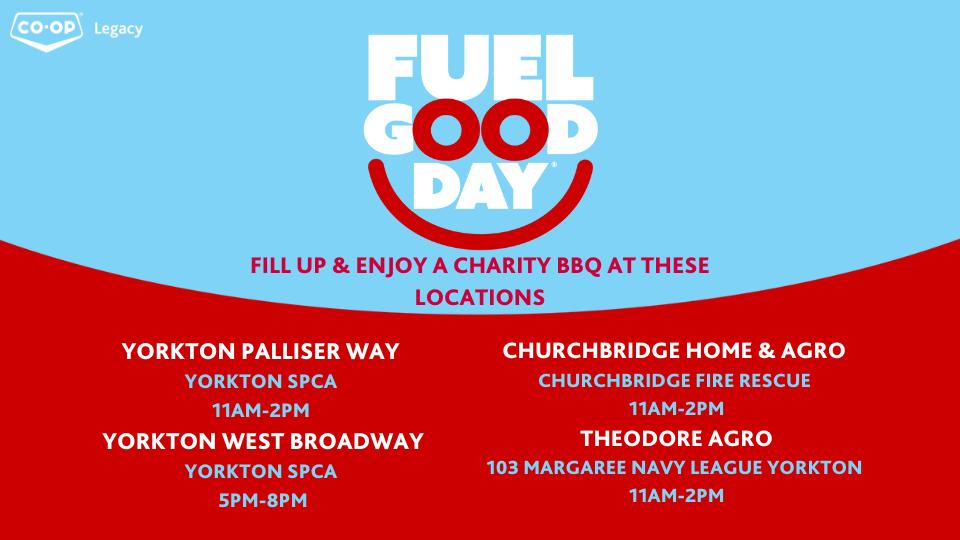 Visit us on September 19th and Fuel up for a good cause, support charity bbq's, win prizes and more!
Fueling good in your community since 2017
In 2020, Co-op members and customers across Western Canada raised more than $566,000 for over 185 local organizations and causes – all in a single day during an unprecedented year.
Since its launch in 2017, more than $2.4 million dollars raised through Fuel Good Day have gone to local organizations, supporting the communities they serve.
In previous years, funds raised on Fuel Good Day have supported community organizations that provide comfort for children and their families during very difficult times, foundations that work to upgrade medical equipment to improve their patients' lives and groups that make it easier for kids to play the sports they love.
Visit your local participating Co-op Gas Bar on Sept. 19 to be part of the special day, fuel up and fuel good!