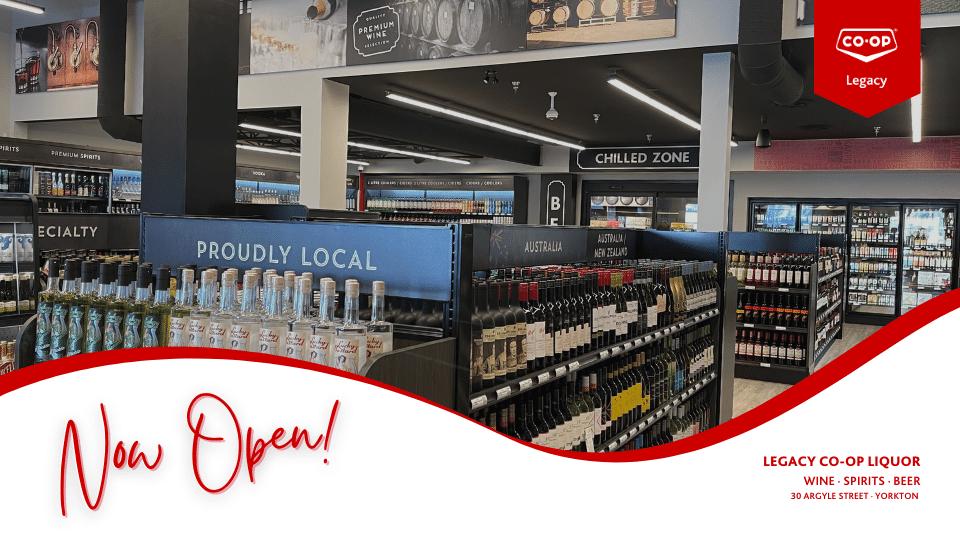 Co-op Liquor
December 31, 2020
Legacy Co-op Wine, Spirits and Beer stores offer an excellent selection of popular and specialty liquor products, fine wines and cocktail ingredients.
As of December 16, 2020, we are thrilled to announce that Legacy Co-op Liquor store is open for business.
Explore our large, well-stocked store with walk-in chilled areas and our selection of local Saskatchewan products.
Special Occasion Liquor Orders

Our customer service team will be pleased to recommend products and quantities for your special occasion.
Many events require a Special Occasion Permit (SOP). Permits may be purchased directly through the Saskatchewan Liquor and Gaming Authority (SLGA)
Download our Current Flyer: