2022 Annual General Meeting
Actions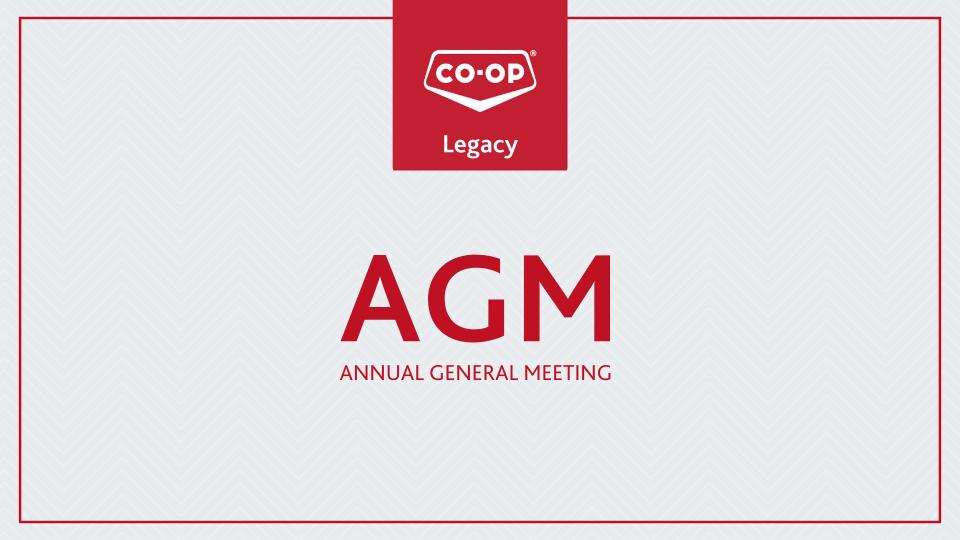 2022 Annual General Meeting
April 7, 2022
The Legacy Co-operative Association Ltd. Annual General Meeting will take place:
Thursday, 5 May 2022 | 7:00pm | Land Titles Building, Smith Street, Yorkton, Sk.
Agenda:
All business to come before an Annual General Meeting including:
Call to Order
Board of Director's Report
General Manager's Report
Auditor's Report and Financial Statement
Proposed Bylaw Changes
Appointment of Auditors
New Business
Adjournment
Motions to Put Forward at the Legacy Co-op Annual General Meeting
Notice of bylaw change: bylaw 6.05 to read
Removal of Directors
6.05
a) Notwithstanding any provision in the bylaws of a co-operative, a director cannot be removed by the other directors of the co-operative
b) Any director who is absent from three consecutive regular meetings of the Board without Board approval may be removed from office by a special resolution by the members.