Upcoming Cardlock Service Disruptions
Actions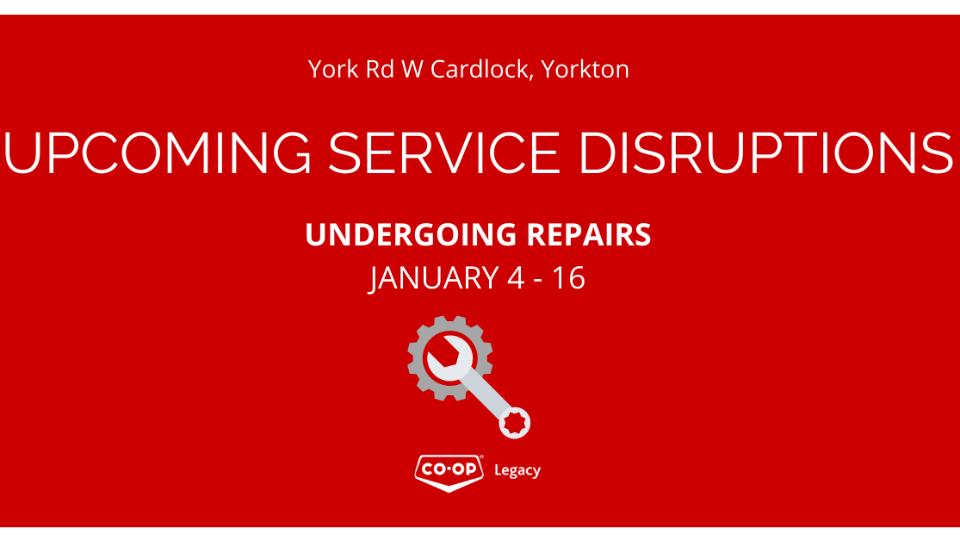 Upcoming Cardlock Service Disruptions
December 31, 2020
Please be advised beginning January 4th our York Road W Cardlock location will undergo a series of maintenance repairs.
◾ Small vehicle diesel dispensers 1-2-3-4 CLOSED January 4th - 8th
◾ All large truck diesel dispensers CLOSED January 11th - 13th
◾ All gasoline dispensers CLOSED 12PM January 13th - 16th
Alternately, customers do have to option to fill up at our 180 Hamilton Road and Theodore cardlock sites, which will continue to be fully operational and will not be affected.
Diesel exhaust fluid will still be available to purchase at the York Road site during the repair phase and will not be disrupted.
Dates are subject to change.