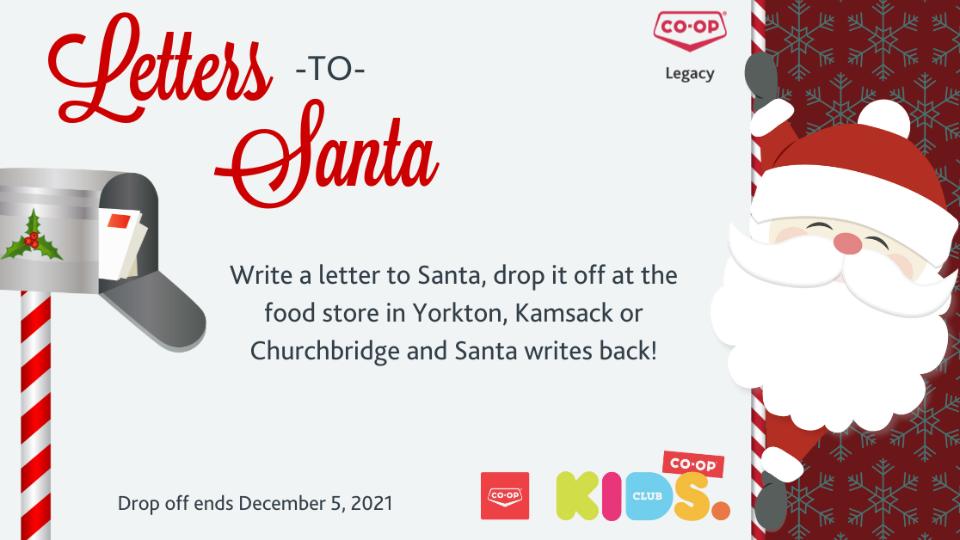 Letters to Santa
December 1, 2020
Are you a Legacy Co-op Kids Club member?
Would you like to know what Santa and his elves have been doing to get ready for Christmas?

We invite all Kid's Club Members to write a letter to Santa, and drop it off in one of our special mailboxes in our Churchbridge, Kamsack or Yorkton food stores and we will ensure Santa gets them and writes you back.

Since Santa is so busy, he will need to have the letters sent to him by December 5, 2022.
Not a Kids Club Member?
Complete the application in store or file out the attached file and e-mail it to kidsclub@legacycoop.ca or include it with your Santa letter!