Legacy Co-op Kids Club Kiddies Day Parade
Actions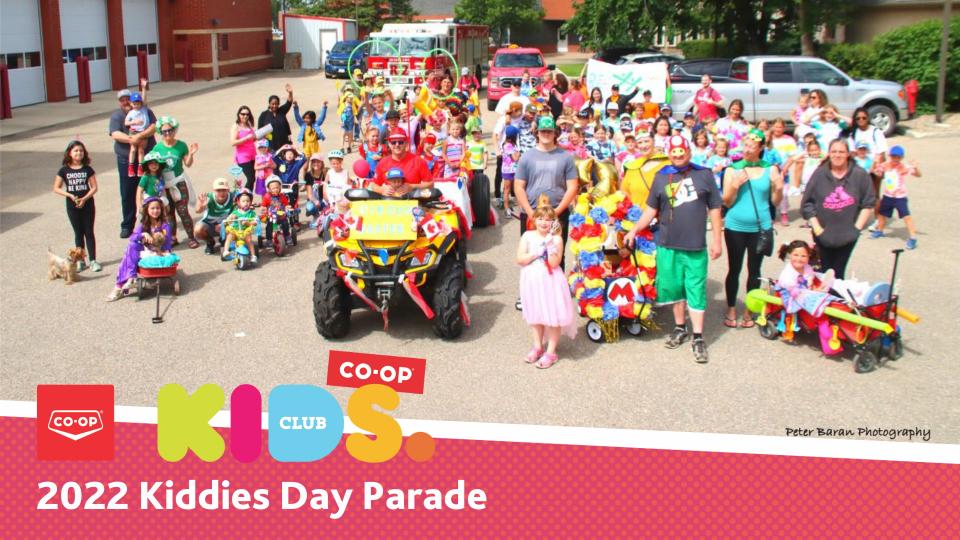 Legacy Co-op Kids Club Kiddies Day Parade
July 19, 2022
In conjunction with Kiddies Day at the Yorkton Exhibition Association Summer Fair, Legacy Co-op Kids Club hosted their first Kiddies Day Parade on July 7, 2022 at the Yorkton Fire Hall. During the event, there were an astounding 91 participants.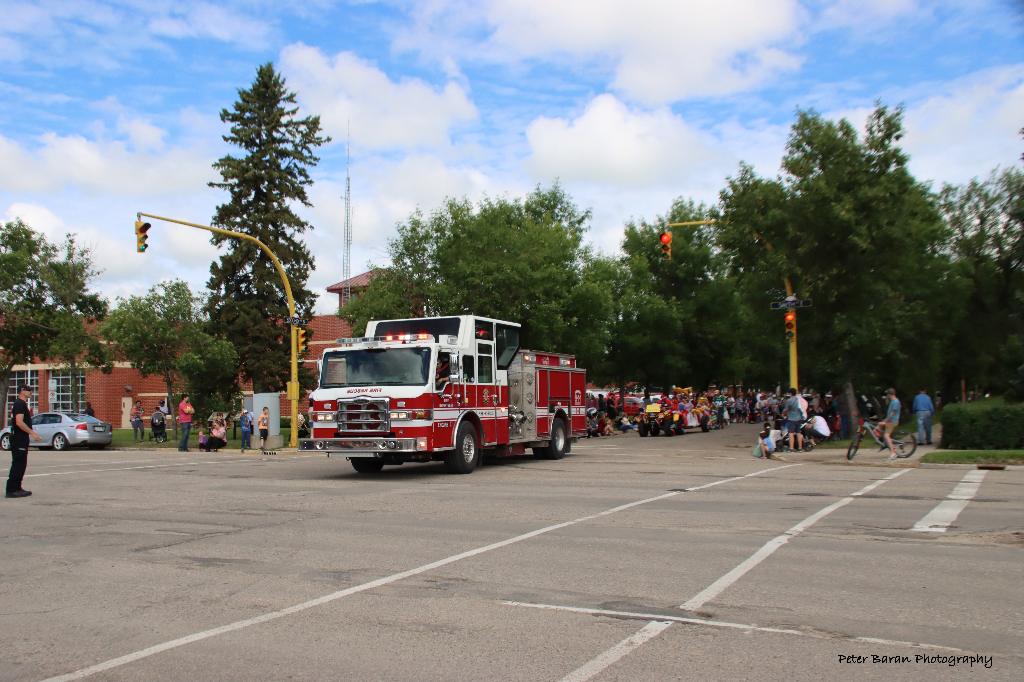 Children between the ages of 0-12 were encouraged to decorate their bikes, mini cars, pets and themselves in the most creative way possible! The King and Queen of Freckles was determined by the judges and sworn in with royal cloaks, crowns, and scepters. New this year, was a judging criteria where participants received prizes in the categories of group, anything with wheels, individual and pet. The parade had many unique outfits such as a Circus Crew, Minions, Mario and even some pets dressed up.

Thank you to Trevor Morrisey, Debbie Jones and Mitch Hippsley for taking on the daunting task of judging! A special thank you goes to Mitch Hippsley for announcing the winners, awarding certificates and crowning the King and Queen of Freckles!
Once the inauguration and certificate ceremony was complete the parade was underway led by the Yorkton Fire Department. A special appearance by Cooper, the Legacy Co-op Mascot, joined the parade route and helped greet spectators.

Participants received goodie bags with treats from Legacy Co-op, The Yorkton Nursey School, Extravadance and The Sasktel Pioneers. Thank you those who donated treats, who volunteered their time during the event; Yorkton Fire Department, Legacy Co-op team members, judges and the Mascot Cooper. In addition, thank you to the participants and spectators for their patience in making the 2022 Legacy Co-op Kids Club Kiddies Day Parade a success!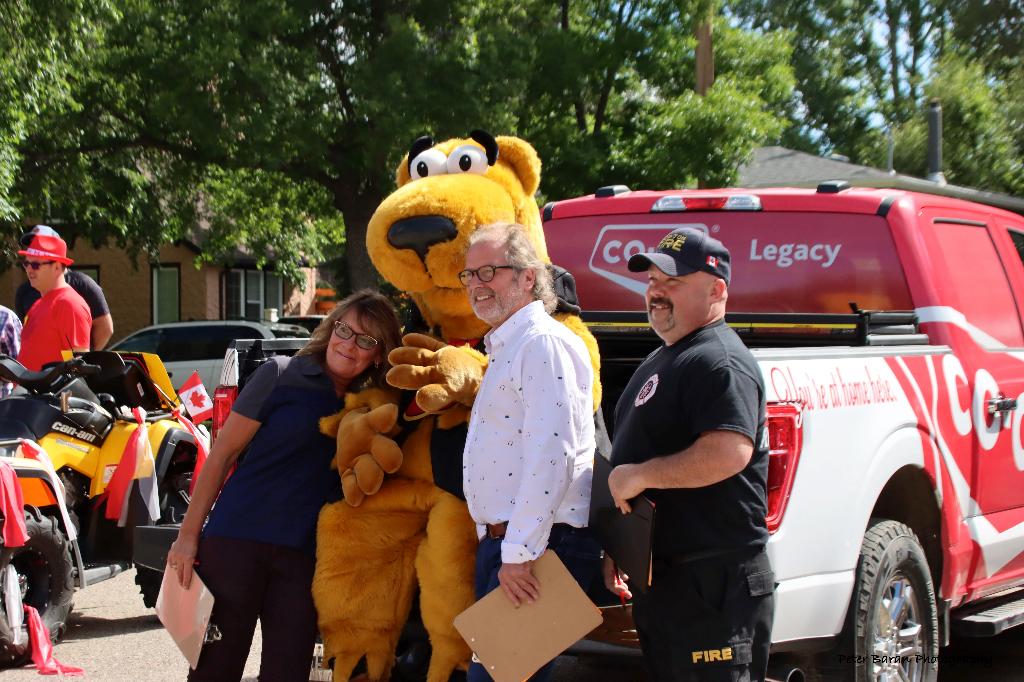 Congratulations to the winners!
Queen of Freckles: Kayden Norberg
King of Freckles: Jordan Larson
Group:
1st: Olivia, Riley, Amelia Woods
2nd: Journey, Jordan, James Laughlin
3rd: Yorkton Kids Summer Camp
Anything with Wheels
1st: Circus Crew
Individual
1st : William Dreger
2nd: Emily Fatteicher
Pet
1st: Twila and Isabella Napoleoni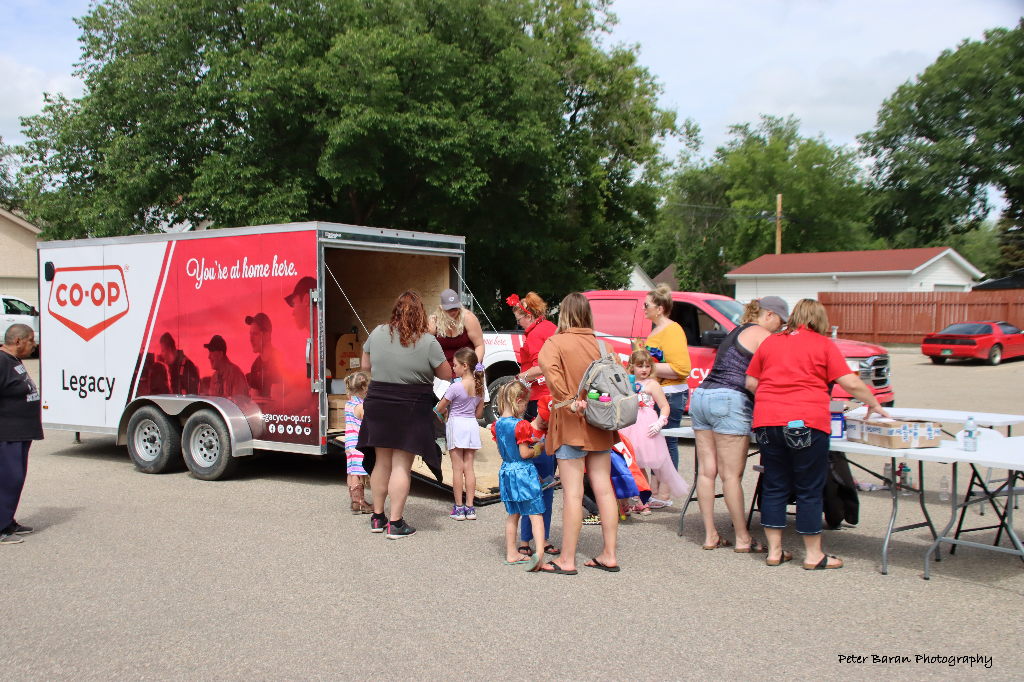 All photos courtesy of Peter Baran Photography